Felix The Rat, Trump's Moscow Circus ??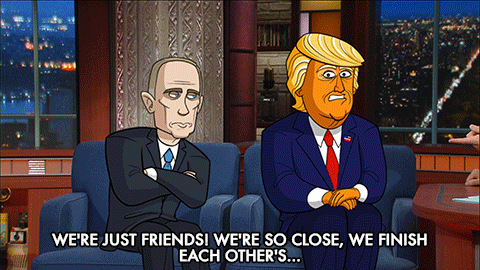 Felix Sater was hired by (Presidential Candidate) Donald Trump to broker real estate deals and also helped organize Ivanka's 2006 trip to Moscow – where he arranged for her to receive one of the highest honors in Russia – to sit in Vladimir Putin's chair at the Kremlin…however, there's no info if she was sitting on anyone's lap.
Trump spent two years denying involvement with Russia in any way, but Trump's personal lawyer and staunch TV surrogate during the campaign, Michael Cohen, confirmed Trump was actually trying to enter into a real estate deal in Moscow that would have been one of the largest ever of its kind.
Trump may wind up moving from Trump Tower in Manhattan to a Trump Tower in Moscow – because if Mueller finds him guilty of Treason, Trump can easily seek political asylum in Russia to avoid justice like Edward Snowden.
Trump's turned Washington into the Moscow Circus.