Mike Flynn's Fooked, Like Father, Like Son As Jr. Is Lynch Pin
---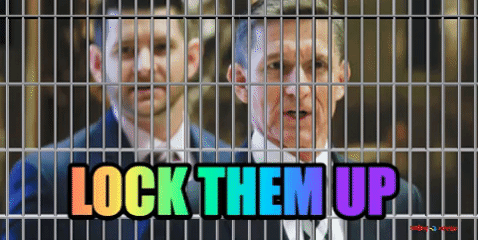 Mike Flynn, who at one point was vetted by Trump to be his Vice President, has been on the FBI's radar dating back to the Summer of 2016 when they had information Flynn was compromised by Russia.??
---
Trump rebuked the former Deputy Attorney General, Sally Yates, who told Trump that Mike Flynn was compromised by Russia as early as June 2016, Trump responded by firing Yates and a few months later, Mike Flynn's lawyer was asking for immunity saying Flynn "had a story to tell." Which he appears to be telling…?
---
Bad time to have a suffix of 'Jr.'  for anyone that was involved in the campaign. 
---
A Congressman sent this letter 11/18/16 to Pence alerting him Mike Flynn was a paid Russian agent. Pence knew & lied. #PenceResign #AMJoy pic.twitter.com/Rx0xB8c9FV

— Scott Dworkin (@funder) November 5, 2017
---